Welcome to the Ultimate Memory Game
A game with a 700-year history.
A gift for all ages.
A souvenir from Canada's North West.
Introducing PAIRS UNLIMITED
Memory Card Game
45 stunning Parks, Trails, Vistas & Historic Sites
in British Columbia & Yukon
Explore * Remember * Play
How to Play
Mix all cards face down and arrange them in a grid. Players flip two cards face up over each turn in search of a matching pair. If a player finds a pair, they get another turn. The object of the game is to find the most pairs.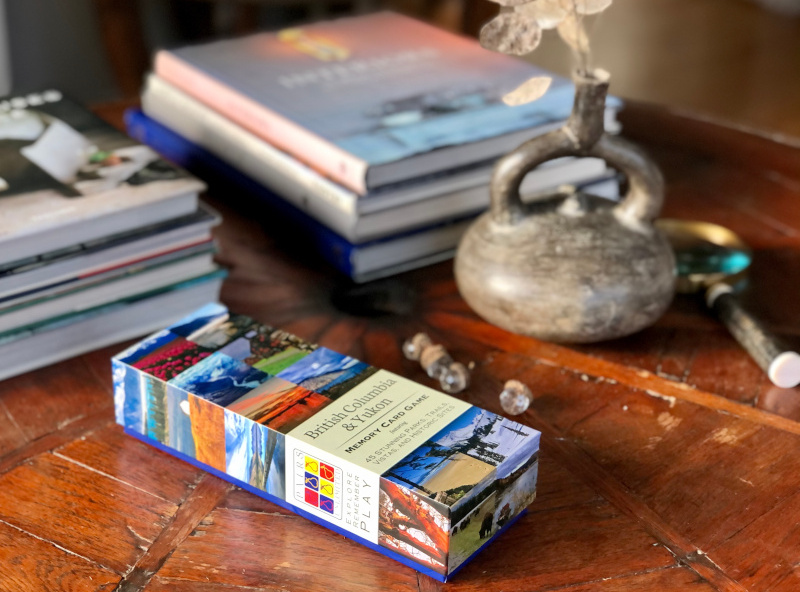 Stylish box design worthy of any coffee table
90 photo cards (45 pairs)
Easy to flip, read, remember.
Guidebook with info about each photo location
Subscribe to Our Newsletter!
Promotions, new products and sales. Directly to your inbox.